Quikr Nxt Lets You Message Sellers Without a Phone Number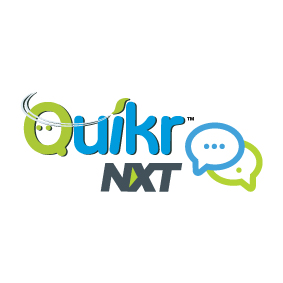 Online classifieds website Quikr on Wednesday announced the launch of a new feature, called Quikr Nxt, which allows users to chat using the website or mobile app. This means users can choose to make a listing private, which hides their email ID and phone number on the site.
Speaking to NDTV Gadgets on the phone, Quikr CEO and founder Pranay Chulet says that this feature is helpful to users for a number of different reasons.
"There are several layers of benefits," says Chulet, explaining, "because as our platform has grown bigger, it's also become hard to manage for people. Today, you post a listing, and within minutes you'll get dozens of calls."
"It gets overwhelming, and the calls can come at inconvenient times," he says. "Then if you're talking to lots of buyers, you need to know what price you quoted to each person as well. And most of all, not everyone wants to share their phone number with the world at large."
With Quikr Nxt, Chulet says these problems are all solved, because you don't have to share your contact number of email address with anyone. The only point of contact becomes your Quikr ID, and you can use Quikr Nxt to chat with people using the app on your phone, or on the website.
"This way it's non-invasive, and real time, which is a big advantage over email," Chulet says. "At the same time, the buyer also benefits. You don't need to keep notes of all transactions, and during the chat, you can ask the user to take a picture of the product from a particular angle, or take a video of a used car from the inside, to mitigate your risk while buying."
The feature was launched on Wednesday, but has been undergoing trials for several months, Chulet tells us. Quikr rolled out the feature to a small section of its users, and Chulet tells us that today, lakhs of conversations are already taking place on Quikr Nxt, and several thousands of images being shared daily.
With over 30 million monthly active users on Quikr India as per Chulet, the challenge he says was to scale up the service to provide a bug-free experience in much larger numbers than just the pilot group. "It was logistically challenging, and took us several months to do," he says. "The first 90 percent got done in 10 percent of the time, and we spent the rest of the time working out the kinks."
Source:
NDTV Gadgets