Quikr Announces Acquisition of IRX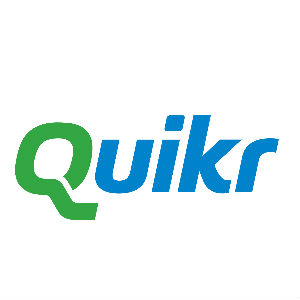 Bangalore, November 6th, 2015 – Quikr, India's No. 1 cross category classifieds business, has acquired Indian Realty Exchange (IRX), a mobile-first aggregator of real estate agents founded by Vikram Dhawan and Karan Jindal. IRX tags agents and brokers with real time projects and locations and also helps users connect with them to buy and sell property.
The investment towards this acquisition is a strategic move that enables Quikr to strengthen its all-inclusive real estate marketplace and recently launched vertical, QuikrHomes. Complementing the company's verticalization strategy, this acquisition will allow it to dive deeper into the real estate market and increase long-term engagement with the broker community. QuikrHomes, currently connects customers from over 1000 cities and towns across India and it helps conclude 2 lakh plus transactions per month.