Quikr's new 4 acre swanky campus in Bengaluru sets the tone for change
From Mumbai's Saki Naka to Bengaluru's Rachenahalli, it took Quikr seven years to traverse 982.4 kms. In terms of 'startup years', it is the perfect time to emerge a unicorn. Think Flipkart. Think Snapdeal.
Founded in 2008 by Pranay Chulet, Quikr is today valued at $1 billion and is one of the leading cross-category classified platform in 1000 cities in India with 30 million unique users a month.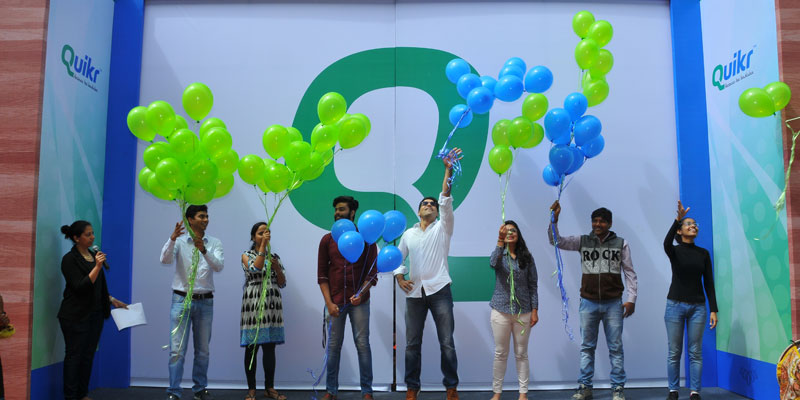 Pranay Chulet (in white, centre) with his employees unveiling the new building.
Speaking to YourStory earlier in Mumbai, Pranay had said the move to Bengaluru was a strategic one as the company wanted to dip into the city's exceptional tech talent pool.
The new campus boasts of three buildings, a central lawn area (which may be turned into a volleyball court, as Pranay informed), and a cafeteria. The main office is a three-storey open space looking into a central courtyard, or as in Quikr's case, the shop floor.
Read further on Your Story …