Pokemon Go Going Social With QuikrDoorstep – By Lighthouseinsights.in
Indian brands have also leveraged the Pokémon mania to engage their fans, as well as weave in a smart brand connect with strategic visuals on social media
We don't know if the worldwide success of Pokémon Go will sustain to make all of the world into avid Pokémon hunters, but one thing is certain: it is truly the best use of augmented reality (AR) in a mobile game in a long long time.
Catching Pokémon has become a national pastime with reports of youngsters, who are usually found holed up in their rooms, getting outdoors to catch Pokémon, and delighting their mothers in the process.
We stumbled upon a few brands here in India that leveraged the Pokémon mania to engage their fans, as well as weave in a smart brand connect.
Quikr
The free classifieds site found the perfect visual to promote its QuikrDoorstep service.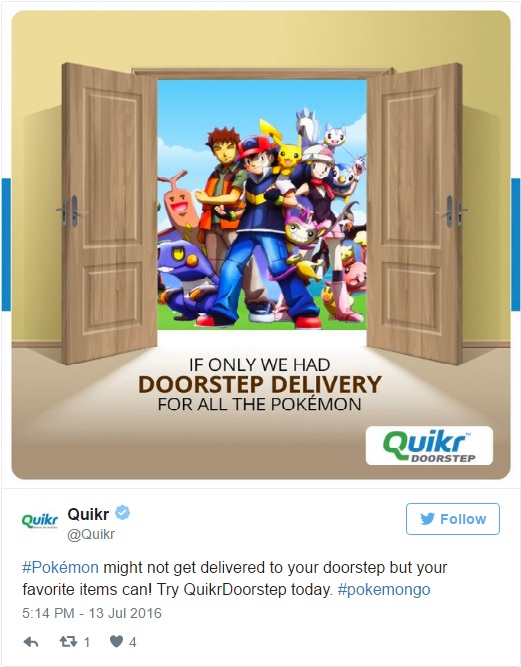 Godrej Security Solutions
The maker of security solutions has found a cool brand connect to catch thugs. While the brand so wishes this to happen in real life, reports have already started pouring in as to how cops plan to use Pokémon Go to lure thieves.