QuikrJobs Expands into White Collar Jobs by Acquiring Hiree
Becomes a full-scale recruitment platform that plays across blue and white collar market segments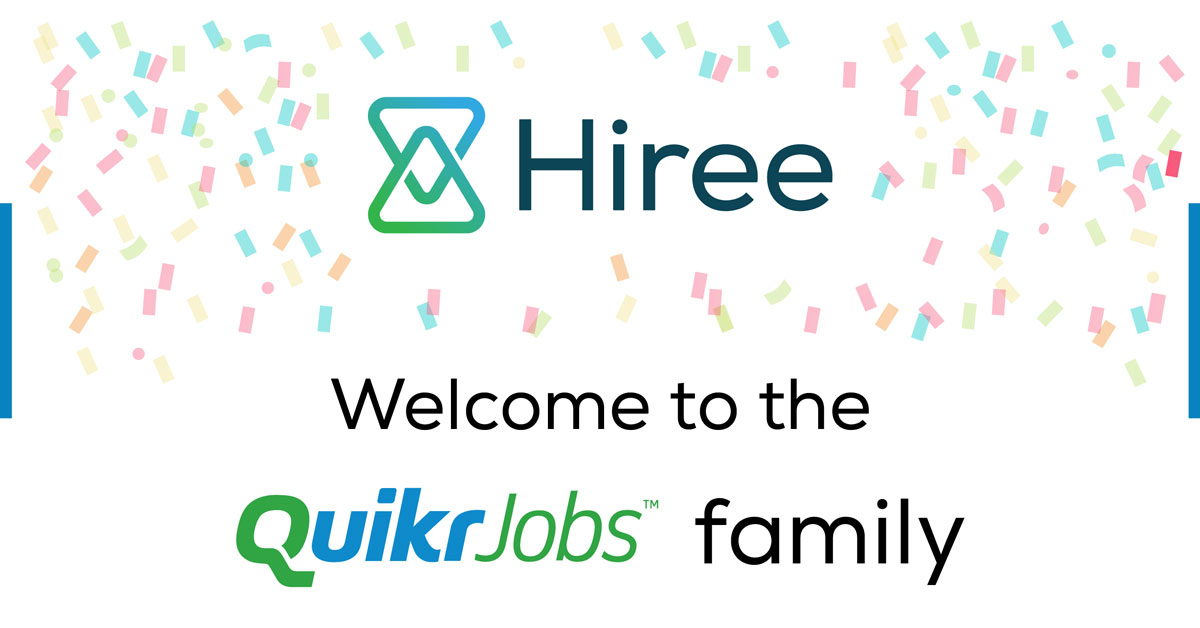 Bangalore, July 25, 2016 – Quikr, India's No. 1 cross category classifieds business, today announced that it has acquired Hiree, an online hiring platform focused on white collar jobs. Hiree which counts world's largest IT companies and India's highest valued startups in its customer list will be merged with its jobs vertical QuikrJobs and will operate out of Quikr HQ. Already a leading recruitment platform for blue, grey collar and entry-level jobs across India, the acquisition will further strengthen QuikrJobs' offerings to address recruitment needs for the entire spectrum of job categories across industries.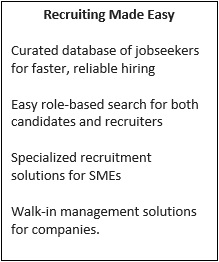 The combined entity will create a leading recruitment platform that connects over 4mm active candidates with recruiters across the country. The enhanced product portfolio coupled with Quikr's pioneering missed call service will make a larger talent pool available to recruiters for entry-level, blue collar as well as white collar lateral hires.
Talking about the move, Pranay Chulet, Founder & CEO, Quikr said, "We launched QuikrJobs with an aim to bridge the gap between Bharat and India for the recruitment industry. We have created a successful business model there and it's now time to level-up. Speed is in our DNA and Hiree's offerings aimed at shortening recruitment cycle times is a great match with that."
Manjunath & Abhijit, Founders of Hiree said, "Joining forces with Quikr allows us to double-up our focus on innovating in recruitment space for both job seekers and our customers. Our customers will now gain the benefits of Hiree's technology and massive scale of Quikr in parallel."
Amit Jain, Head of QuikrJobs said, "Access to products like Video Resume on the supply side and Walk-In Management solution on the demand side will instantly boost our offerings. In a short span of time, Hiree has built a strong client base and we look forward to bringing our combined offering to our combined client bases. With technology led innovation at the core of both platforms, together we form a formidable force that plays across the entire job spectrum."
QuikrJobs recently reached a milestone of over 10 lakh job seeker profiles created through its missed call service alone. This in addition to profiles created via desktop and mobile. The platform offers an easy to understand role-based search for both recruiters and job-seekers across full-time, part-time, work-from-home and even work abroad options.
With several firsts to its credit along with its verticalization strategy, Quikr has been growing organically and inorganically. Under QuikrHomes, it acquired Indian companies such as Realty Exchange (IRX), realtycompass and CommonFloor in the last few months. It also made a strategic investment in A N Virtual Tech. Under QuikrServices, it acquired beauty services company Salosa and subsequently launched its own beauty services brand AtHomeDiva.
About Quikr
Quikr is India's largest and broadest classifieds platform that is used by over 30 million unique users a month. It is present in 1000 cities in India and operates several large classifieds businesses across C2C, Cars, Education, Homes, Jobs and Services. Quikr is accessible across mobile app, mobile site as well as desktop, and allows consumers as well as small businesses to sell, buy, rent and find things across its multiple categories with great ease. Quikr's investors include Tiger Global Management, Kinnevik, Warburg Pincus, Matrix Partners India, Norwest Venture Partners, Nokia Growth Partners, Steadview Capital, Omidyar Network, and Ebay Inc. Visit www.quikr.com for more details.
About Hiree
Founded by Ex-Yahoo stalwarts – Manjunath Talwar and Abhijit Khasnis, Hiree is at the forefront of innovation in the recruitment space. It has leapt ahead of competition by constantly adding benefits like smart matching algorithms, real-time alerts, a unique private messaging system and dedicated Android app for recruiters. The recently launched Walk-in management system and novel way of posting resumes as videos are keeping Hiree ahead. Hiree's vision is to be the fastest technology driven hiring platform.
The company is invested by IDG Ventures India Pvt Ltd. Ravi Gururaj is an advisor to the company. The angels include Raghu Krishnananda, Shamsunder Talreja and Prashant Kirtane.